Goodwill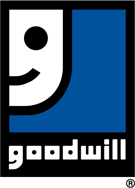 If a disaster damages or separates you from your equipment or assistive technology, you may need to find a replacement. One good place to look is Goodwill. The organization sells refurbished home medical equipment in like-new condition. Each item is completely sanitized before being sold. Items available for adult and pediatric use include wheel chairs, motorized scooters, walkers, canes, crutches, manual and electric hospital beds. More equipment is listed on the New Jersey Goodwill site.
To read more about the program in our area, go here: https://www.goodwillhomemedical.org/return_policy
To search for items in the online database go to: https://www.goodwillhomemedical.org
For additional information about Goodwill's medical equipment refurbishment program, call (609) 812-2210.
Delaware AT Exchange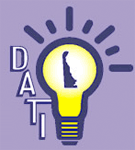 The Delaware Assistive Technology Initiative (DATI) is a resource in Delaware to help people find the assistive technology they need. Equipment and AT devices are listed by individuals in the area. There is also a way to search for items regionally. Some of the categories of devices found on the AT Exchange are computers, items for daily living, vehicles, speech communication, and environmental modification among others.
To visit the DATI homepage, go to: http://dati.org/
For information on the AT Exchange or to search listings, go to: http://dati.org/v3/home.php
The central exchange site is located at:
The Center for Disabilities Studies
University of Delaware
461 Wyoming Road
Newark, DE 19716
For more information on DATI's AT Exchange, call an exchange in your county:
New Castle ATRC
302-831-0354 (voice)
800-870-3284 (Voice/TTY)
Kent County ATRC
302-739-6885
302-739-6886 (TDD)
Sussex County ATRC
302-856-7946
302-856-6714 (TDD)
DATI staff helps with training and technical assistance, equipment demonstrations, and helps provide no-cost equipment loans. (You must be a Delaware resident to participate.) DATI can also help you buy equipment by providing funding.
Easter Seals

Easter Seals provides services for children and adults with disabilities and other access and functional needs and support for their families. One way they do this is to help connect people to appropriate assistive technology. The Resource and Technology Demonstration Center has products and devices that users can try out with the help of Easter Seals staff to determine what is right for them. Staff also assist in finding out where the equipment can be purchased. Easter Seals also helps people connect to community resources and local services, all of which can be helpful after an emergency.
The center is located at:
61 Corporate Circle
New Castle, DE 19720
Open Monday–Friday 8 a.m. to 4 p.m.
(Additional hours are available.)
For more information about Easter Seals' Resource Center, call 302-221-2087 or email resources@esdel.org
Easter Seals can also help you finance buying assistive technology. The case manager can assist you in obtaining a loan from a financial institution that partners with Easter Seals. If approved, these loans help purchase assistive technology to be used at home or work, and even vehicle modifications.
For more information, call (302) 221-2076 or email resources@esdel.org